Rave Reviews for SCW!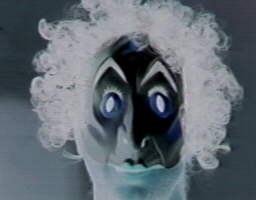 (Or, "Our critics don the mask of impartiality and lay it on thick")
If our online shopping catalogue does not convince you to buy, buy, buy!, or if you need someone to tell you what's right for you, read on.
---



Dancefloor messiahs with a wicked sense of media humour they liven up trashy psychedelic floorshows with carefully selected samples of TV mayhem of the questioning variety.

Great music, great performance style, God Family Country is a blast of entertainment in the best possible taste.

Don't get me wrong, this is fun stuff as long as your world view is as twisted as most people's these days.

"God Family Country" is a great piece of work for those who can't get enough information overload. A musical montage which accurately reflects the media-filled channel-switching world we live in.

"Who Shot the Pope?", with its cool dance groove jammed full of audio news clippings, is here along with a new mix called "The Pope is a Hustler"; a lot of fun for those who like dancing to conspiracy theories.

"Isn't That a Beauty?" uses sanctimonious organ music, snatches of an orchestral work by Olivier Messiaen, and dislocated quotes to turn a lecture by Norman Vincent Peale into a bedtime story for the irreparably bent.



---



... sampled, rearranged rhythms ... are combined in a simple structure to deliver, on dance floor, boombox or personal stereo maximum impact.

Oh boy - Blood ... screaming ... guts ... agony - this is going to be great!

Instead of turning off your television, build a wall of them, turn them all on and watch them for hours on end. Sucking Chest Wound send us on the same trip into the belly of the media beast.



---



This tape is crazy from the name on: electrobeat, voices all over ("We hope all you mothers out there remember it's father's day") and everything from funky bass and drums to German loops and exotic ethnic space.

There are sections of larger multimedia events, with artists/musicians/farm workers doing video, soiltilling, and of course, multi-faceted music.



---
---
SCW International P.O. Box 242 Station B Toronto, Ontario CANADA M5T 2W1 Email: scw@scw.gts.org WWW: http://www.scw.gts.org/
---
Designed and authored by Hippermedia. Updated and maintained by SCW Webmaster. Last Updated: Nov 26, 1998